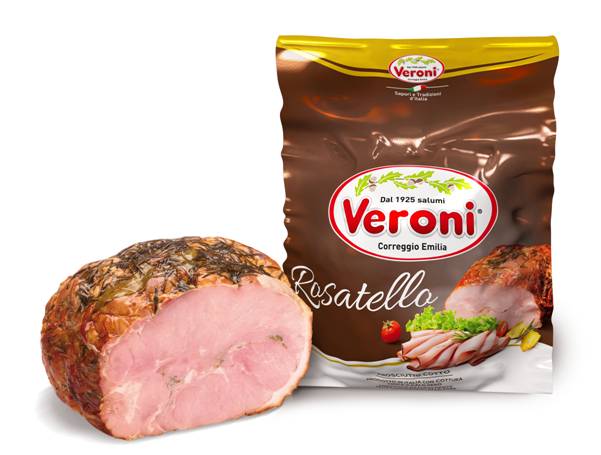 This new cooked ham is obtained from pork legs of medium weight, flavoured in a particular brine and enriched with a well balanced mix of aromatic herbs.
It is cooked in oven through a procedure aimed at obtaining the typical "burnishing" surface that characterizes the roasted ham.
The flavouring and smell are unique, delicate and pleasing to the palate.
Other products in this category