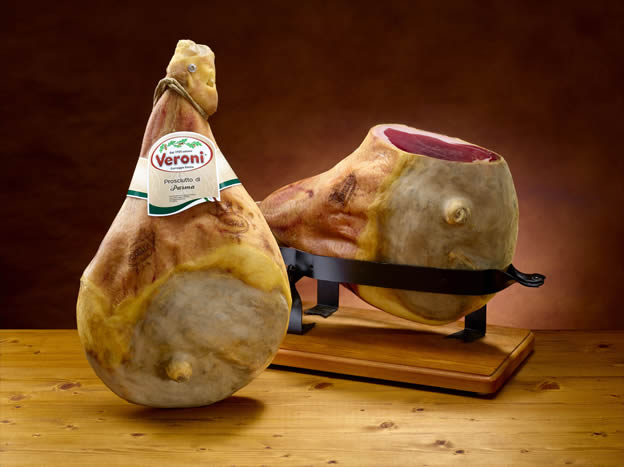 Parma ham is a PDO ("Protected Designation of Origin") product. It must be made in accordance with strict production regulations and within a specific geographical area (the province of Parma).
Genuine legs of Parma ham are branded with a distinctive five-pointed "crown".
The ham has a sweet, refined taste and it contains no gluten, glutamate, added polyphosphates, lactose or dairy products. In addition, it is low in cholesterol, so it can be enjoyed by young and old alike.
Other products in this category