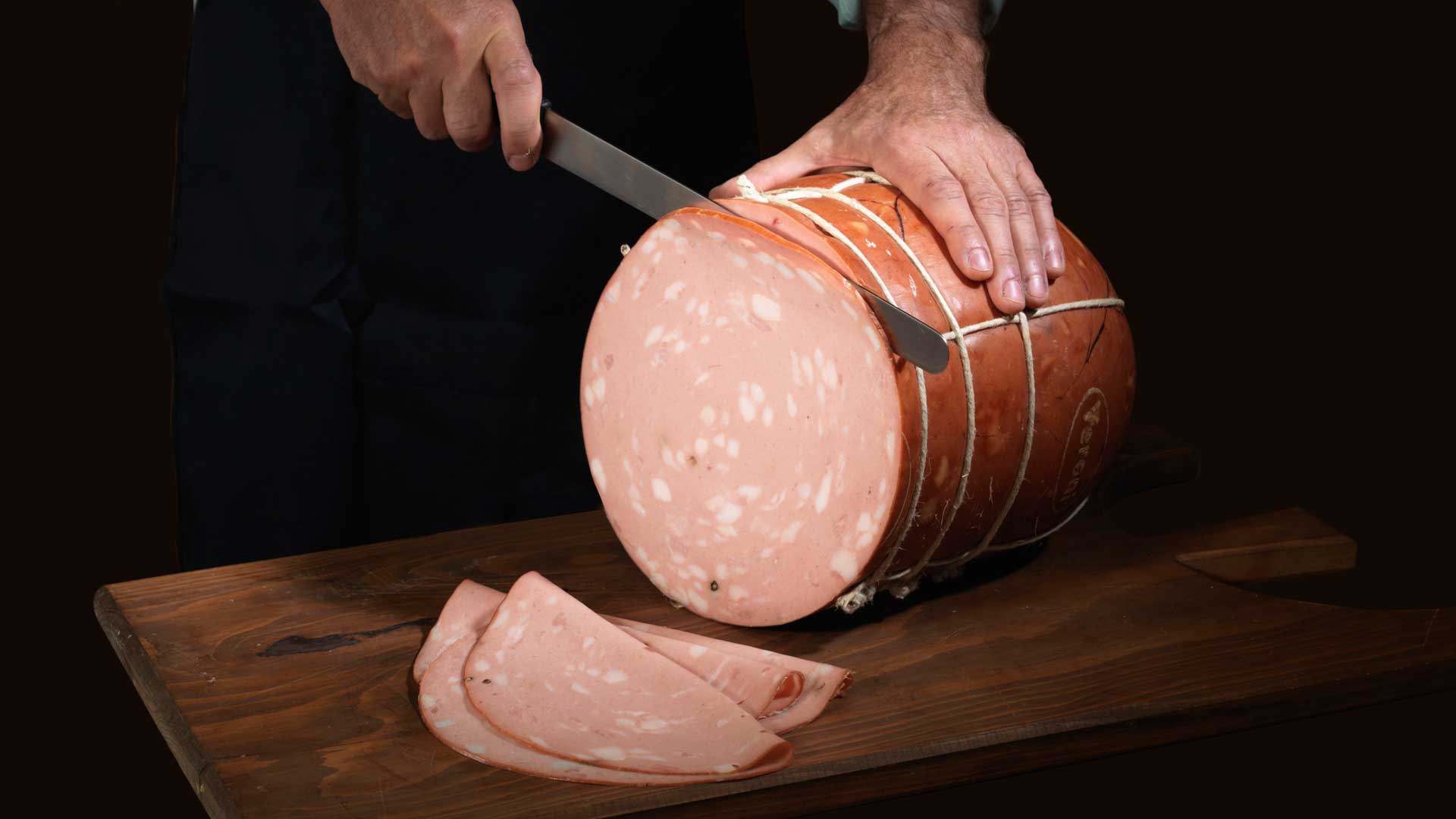 Mortadella is a truly distinctive type of cold cut that has a prominent role in the cuisine of Emilia and further afield.
It is made from finely minced pork meat and cubes of neck fat, the latter of which form the white shapes that are noticeable in the slices. It is seasoned with salt, pepper or other spices, and also pistachio nuts in some cases.
Veroni mortadella is made from 100% pork, in accordance with the finest traditions and the latest nutritional approaches. Whether you want it to be highly aromatic or dainty, made with pistachios or faithful to the original recipe, there is something for everyone in the extremely wide range!
PGI BOLOGNA MORTADELLA
PGI Bologna mortadella is the only type of mortadella officially recognized by the European Union.
The Bologna Mortadella Consortium guarantees that its members follow the registered original recipe, which calls for the use of nothing but quality cuts of pork and cubes of fat from the neck of the animal.