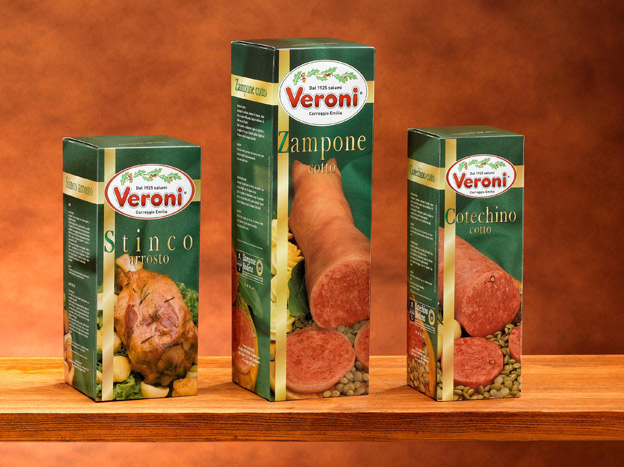 Cotechino is a traditional type of sausage from Emilia with PGI ("Protected Geographical Indication") status. It is made with a mixture of lean pork meat, fat and rind, which gives it a classic salty and spicy taste.
Zampone is another PGI product. It is made with the same mixture as cotechino, but the skin of a pig's front trotter is used for the casing. Indeed, the name comes from the Italian word for "trotter".
Finally, our pork shank is produced during the processing of cooked ham and it is subsequently salted and roasted.
Veroni pre-cooked products contain no gluten, glutamate, added polyphosphates, lactose or dairy products. They are delicious at Christmas and they also make perfect ingredients for all sorts of appetizing, tasty recipes.