Penna Pasta with Speck, Cherry Tomatoes and Basil
This recipe is simple and quick for when you are out of dinner ideas, with minimal ingredients it is fresh and delicious, follow the instructions below.
INGREDIENTS
To serve 4 people you will need the following ingredients:
• 200g Speck Alto Adige PGI
• 320g Semolina pasta
• 200g Cherry Tomatoes
• 50g Basil
• 1/2 Glass of White Wine
• 100g Cooked Tomato Sauce
• 50g Grated Grana Padano
• Extra Virgin Olive Oil
• Butter
• Pepper
STEPS
1. For the sauce: wash and cut the tomatoes in half, wash the basil and break the leaves with your hands, add to the tomatoes.
2. Cut the speck into strips, place strips into a pan with a little extra virgin olive oil and cook until browned. Add the white wine, tomatoes, basil and the cooked tomato sauce. Continue cooking for 10 to 15 minutes.
3. Cook the penne in boiling water with a generous amount of salt, once the pasta is cooked, drain and season with the sauce.
4. Pour the cooked pasta into the pan with the sauce and whisk in grated Grana Padano cheese, pepper and a knob of butter.
5. Serve the final product with leaves of basil for a garnish
More from Veroni
Made even easier with our pre-diced Veroni pancetta….
0 comments
An afternoon snack fit for a queen, but so easy to make…
0 comments
A Vibrant blend of flavors that looks amazing too…
0 comments
Perfect component to a good recipe, without hassle…
0 comments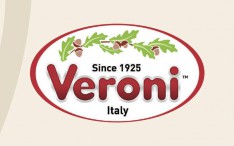 Discover our range of traditional Italian made specialties…
0 comments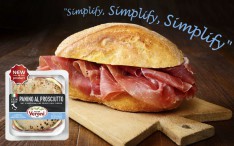 We are excited to present our new Italian panini range…
0 comments