For our partners 
We are always committed to helping grocers offer their customers the best products that meet their tastes. We share our know-how with our partners and advice to shops about how best to enjoy our charcuterie and support them with product display items and promotional materials to boost sales. Check out the latest updates on this page!
Veroni cares about its own clients! We guarantee them quality, security, and on-time deliveries.
QUINTALS SHIPPED PER YEAR
SALES POINTS SERVED PER YEAR
VERONI in europe
A well-known brand in Italy, Veroni is growing its presence in Europe bringing  its traditional, high-quality products to more and more countries. 
Our history
Love for genuine things, respect for tradition, passion for quality and attention to new food trend is what has always driven us since the beginning of our history.
Veroni al tuo fianco
Da sempre affianchiamo le salumerie partner per proporre le referenze più adatte ai loro clienti e forniamo materiali e supporto per promuovere la vendita. Mettiamo a disposizione il nostro sapere nel mondo dei salumi e le competenze di mercato attraverso corsi e iniziative di formazione. Scoprite tutte le novità in questa pagina!
Veroni lavora al fianco dei propri rivenditori
assicurando qualità, sicurezza, puntualità nelle consegne
QUINTALI SPEDITI ALL'ANNO
PUNTI VENDITA SERVITI ALL'ANNO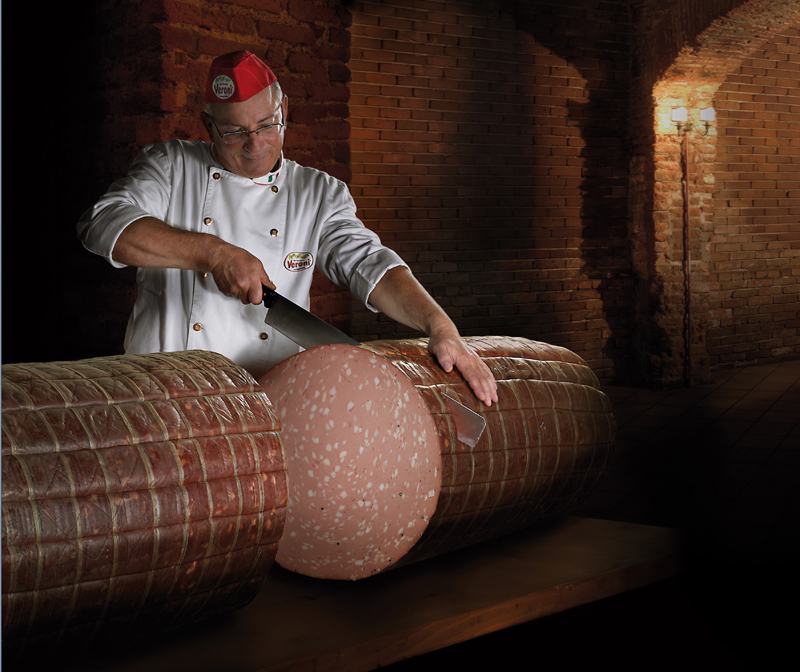 Mortadelle Giganti
Le nostre mortadelle giganti sono buone, ma anche belle! Tra le attività di promozione in negozio la degustazione di mortadelle giganti ha il suo peso, in senso letterale.
Formazione
Siamo cresciuti a pane e salame, ma anche mortadella e prosciutto: sappiamo tutto sui salumi e ci piace condividere le nostre conoscenze. Lo facciamo attraverso una piattaforma online dedicata in cui offriamo corsi e iniziative di formazione su misura per i nostri salumieri partner.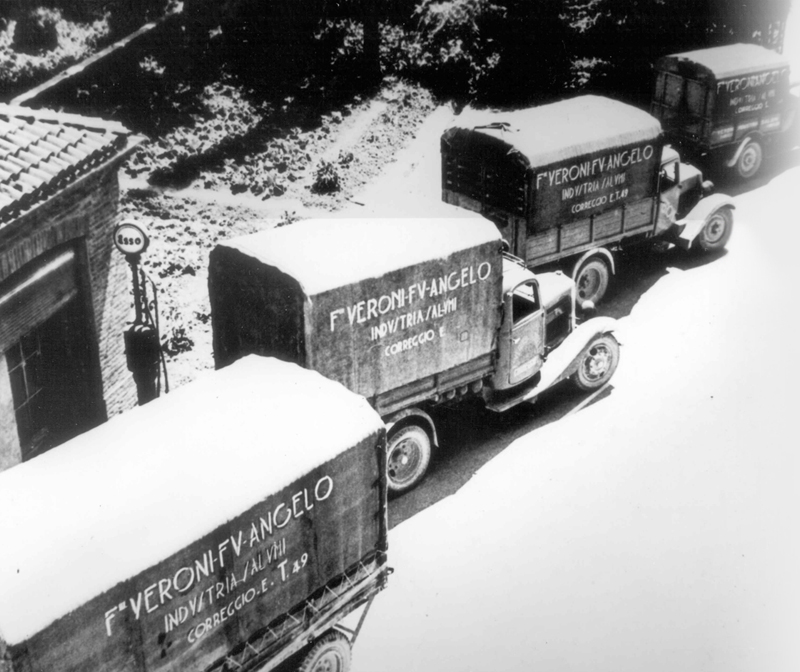 La nostra Storia
L'amore per le cose buone, il rispetto delle tradizioni, la passione per la qualità e l'attenzione alle nuove tendenze alimentari fanno parte da sempre della nostra storia. Una storia che continua ancora oggi con la passione di sempre.
Depending on the type of meats, we can pair different kinds of cheese….