a tradition of spices AND TASTE
Salami is already widespread in antiquity and has been developed in Italy since the Middle Ages. It is a pork meat sausage with an elongated shape, enclosed in a casing and aged for a period ranging from a few weeks to several months. The pork meat used in Veroni's salamis is ground and seasoned with various spices, including garlic, fennel, red pepper and black or white pepper, either ground or added as peppercorns, according to the local recipe. Indeed, many
specialities have been developed throughout Italy since the 1300s. Each region, in fact, if not every single city, has created its own unique and still distinctive recipe.
artiSANAL CRAFTSMANSHIP,
Veroni​ QUALITY
The selection of raw materials and the meat used, and the skilful craftsmanship of each product, allow us to offer a cured meat with a strong flavour and high quality.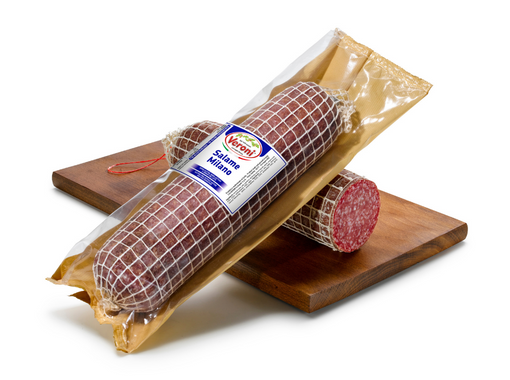 The innovation of the flow pack
The flow pack is a new method of preservation, offering
a new concept of service for the sales point. Salamis
with different formats and content are wrapped in plastic
and rigid paper. A specific mixture of gases goes into
the packaging before sealing, creating ideal storage
conditions. For the retailer, along with this major boost to
quality there is the opportunity to avoid excessive losses in
weight, also allowing better management from the health
and hygiene point of view.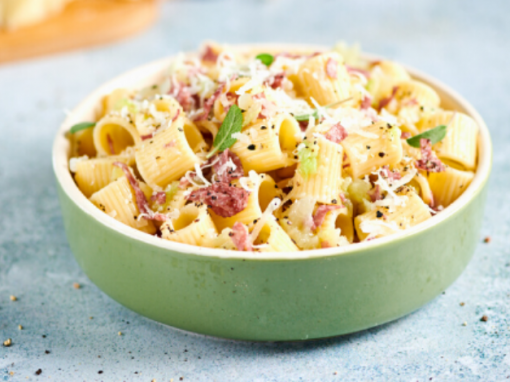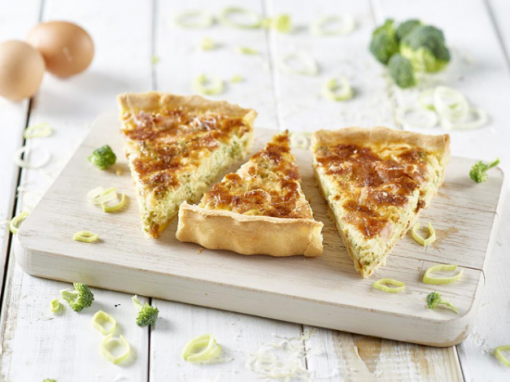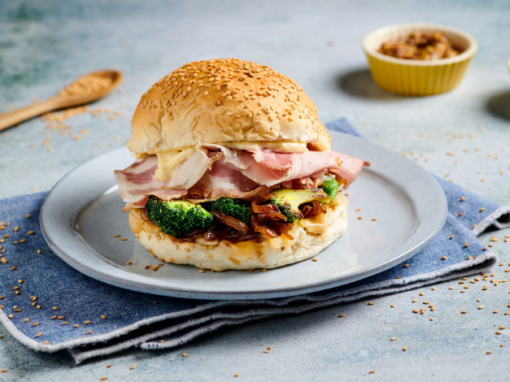 The new line "Gli Affettati Nature", which is available in an innovative packaging that contains 75% less plastic than our traditional trays…
Focaccia is known and loved in Italy and even in other countries around the world…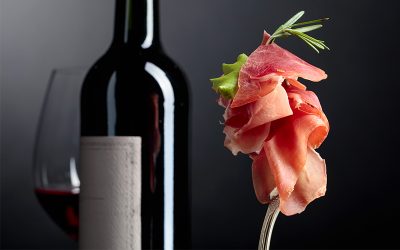 Few things in life go together quite as well as Prosciutto and wine…