Gazpacho with Mortadella Meatballs
This recipe is the perfect blend of fresh, bursting flavors and hearty Veroni mortadella.
INGREDIENTS
600g of Ripe Tomatoes
1 Cucumber
1 Shallot
1 Small Green Pepper
1 Clove of Garlic
50g of breadcrumbs
150ml of Extra Virgin Olive Oil
40ml of Sherry Vinegar
500ml of Ice-Cold Water
Balsamic Vinegar
Salt and Pepper
FOR MEATBALLS
300g of Minced Pork
50g of Mortadella Veroni
50g of Grated Parmesan Cheese
40 g of Toasted Pistachios
1 Rgg
2 tbs of breadcrumbs
Extra Virgin Olive Oil
Nutmeg
Flour
Salt and Pepper
STEPS
1. Prepare a medium pot of water and bring to a boil. Dip the tomatoes in and remove after 30 seconds, drain and remove the skin and seeds.
2. Peel the cucumber and remove the outer layer, cut the green pepper in half, scooping out the seeds. Cut all vegetables into small pieces and set aside. Mince the garlic clove.
3. Put the breadcrumbs into a bowl and pour the sherry vinegar over them. Once the liquid is absorbed, add to the vegetables and mix well together, leave to the side.
4. Start preparing the meatballs by placing the minced meat into a bowl with the pistachios, mortadella cubed, parmesan cheese, egg and breadcrumbs.
5. Season with nutmeg, salt and pepper. Mix together well using a spoon initially and then begin mixing with your hands too ensure the mixture is firm enough and begin forming the meatballs about the size of a walnut.
6. Pass them lightly through a bowl with the flour and transfer them to a baking tray, Cook them in a pre-heated oven at 200°C for about 30 minutes, shaking them from time to time in the tray.
7. Collecting the vegetables set aside, place into a jug blender and blend together adding a bit of olive oil, then add the iced water, dosing it little by little so as to adjust the consistency. Distribute into bowls.
8. One the meatballs are a golden brown color, transfer over to a serving dish, drizzle both the gazpacho and the meatballs with balsamic vinegar and serve.
More from Veroni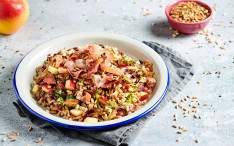 An easy meal to bring over to friend's or on your next outing…
0 comments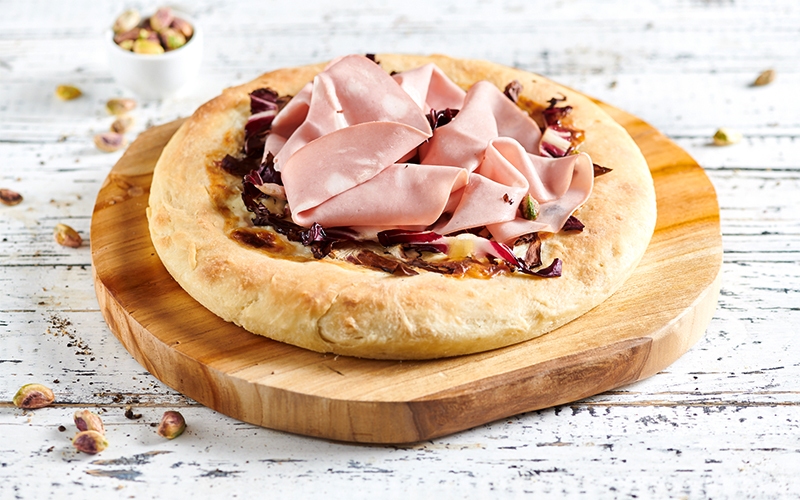 A fun recipe to make with the kids or together with friends…
0 comments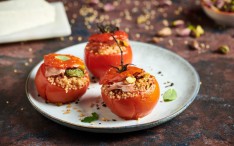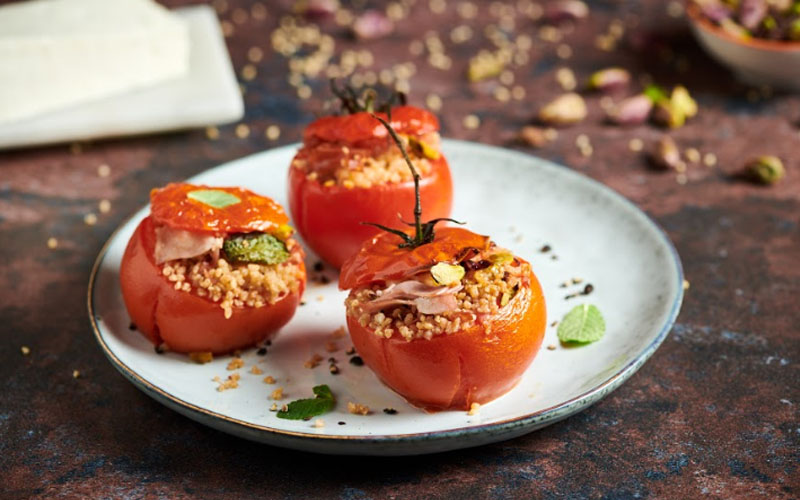 Fresh summer flavors that are light but filling for any occasion…
0 comments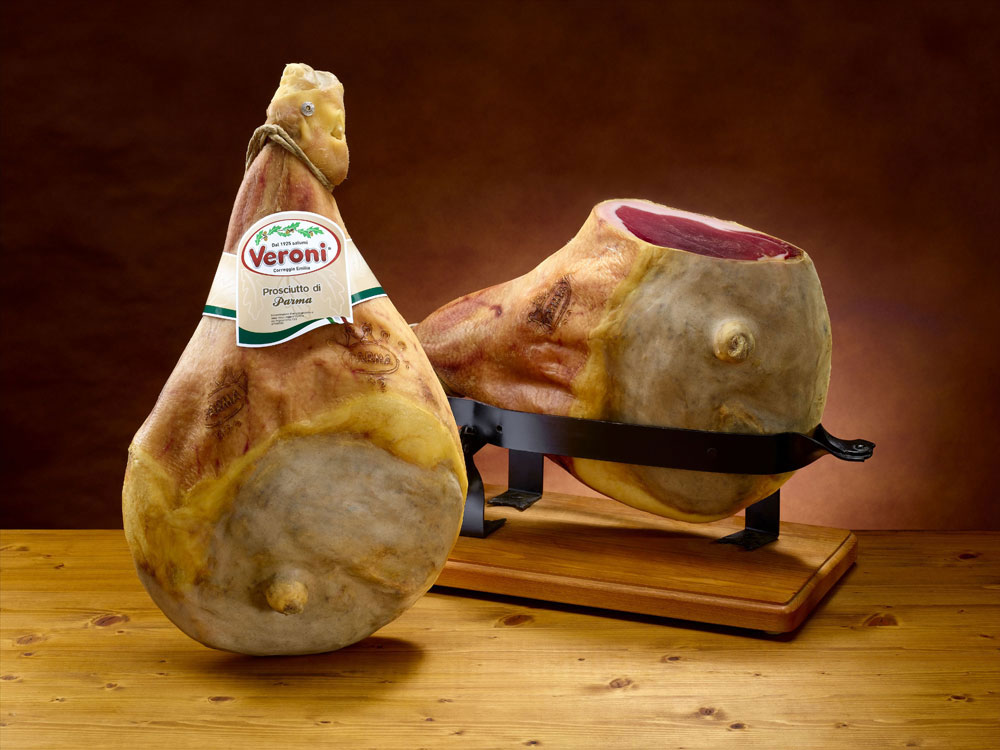 Veroni svela tutti i segreti della fase di lavorazione più importante
0 comments
Get to know a cured meat from the Northern region of Trentino in Italy…
0 comments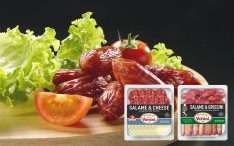 Our suggestions to keep your kid's lunchboxes wholesome and tasty…
0 comments
La formazione prima di tutto: Veroni è partner del corso ITS Tech and Food in Digital Marketing dei prodotti alimentari.
0 comments