Mortadella and Artichoke Millefoglie
Indulge in an afternoon snack fit for a queen. Bring together elements of Sardinian cuisine with crunchy Carasau bread and Sardinian Pecorino cheese, merging them with Veroni full-bodied mortadella and the tang of seasoned artichoke hearts.
INGREDIENTS
4.2 oz Veroni Mortadella
2 sheets of Carasau bread
2 fresh artichokes
1/2 lemon
80 oz Sardinian Pecorino cheese
Chives to taste
Extra virgin olive oil
STEPS
1. Clean the artichokes well by removing the hardest leaves until you the softer center remains.
2. Slice the artichoke hearts finely and season with oil, lemon, salt, pepper and chives.
3. Slice both the pecorino cheese and the mortadella to the approximate size of the sliced artichokes.
4. Create the millefeuille by alternating the sheets of Carasau bread with the chopped mortadella, the artichoke slices and the sliced pecorino cheese.
5. Drizzle with extra virgin olive oil and chives.
More from Veroni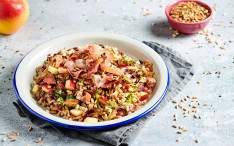 An easy meal to bring over to friend's or on your next outing…
0 comments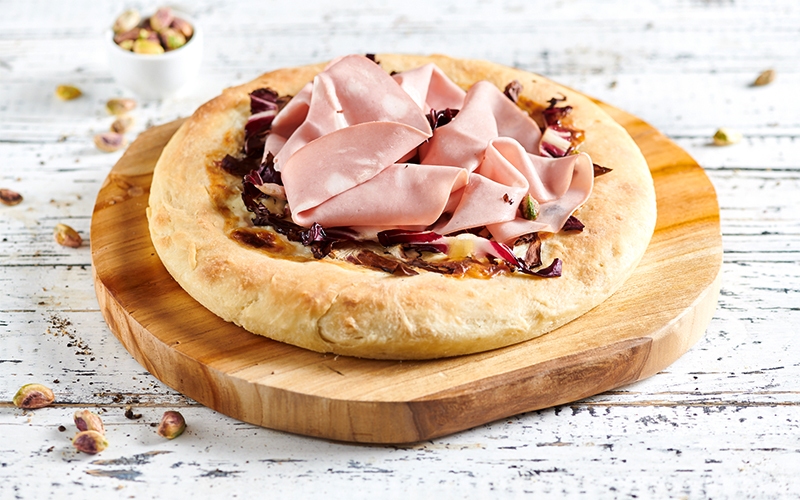 A fun recipe to make with the kids or together with friends…
0 comments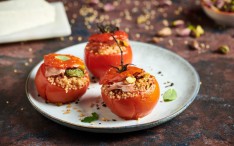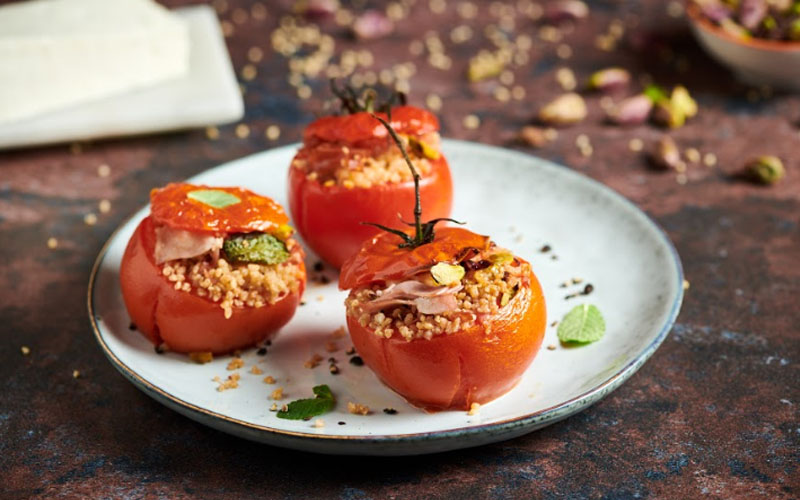 Fresh summer flavors that are light but filling for any occasion…
0 comments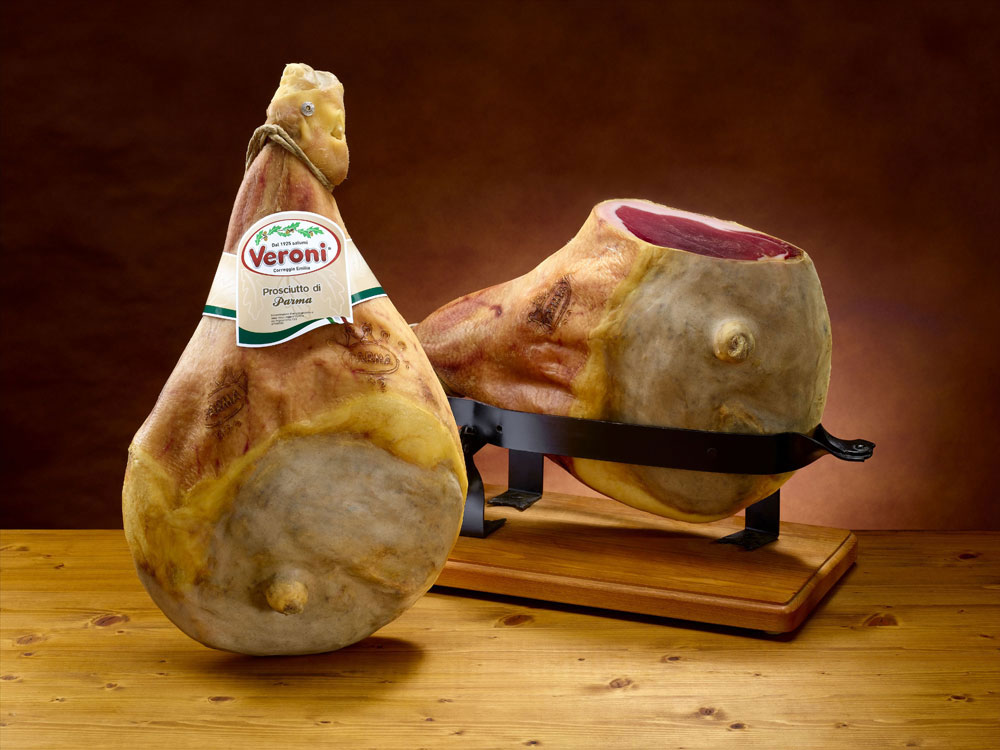 Veroni svela tutti i segreti della fase di lavorazione più importante
0 comments
Get to know a cured meat from the Northern region of Trentino in Italy…
0 comments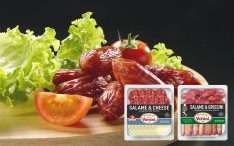 Our suggestions to keep your kid's lunchboxes wholesome and tasty…
0 comments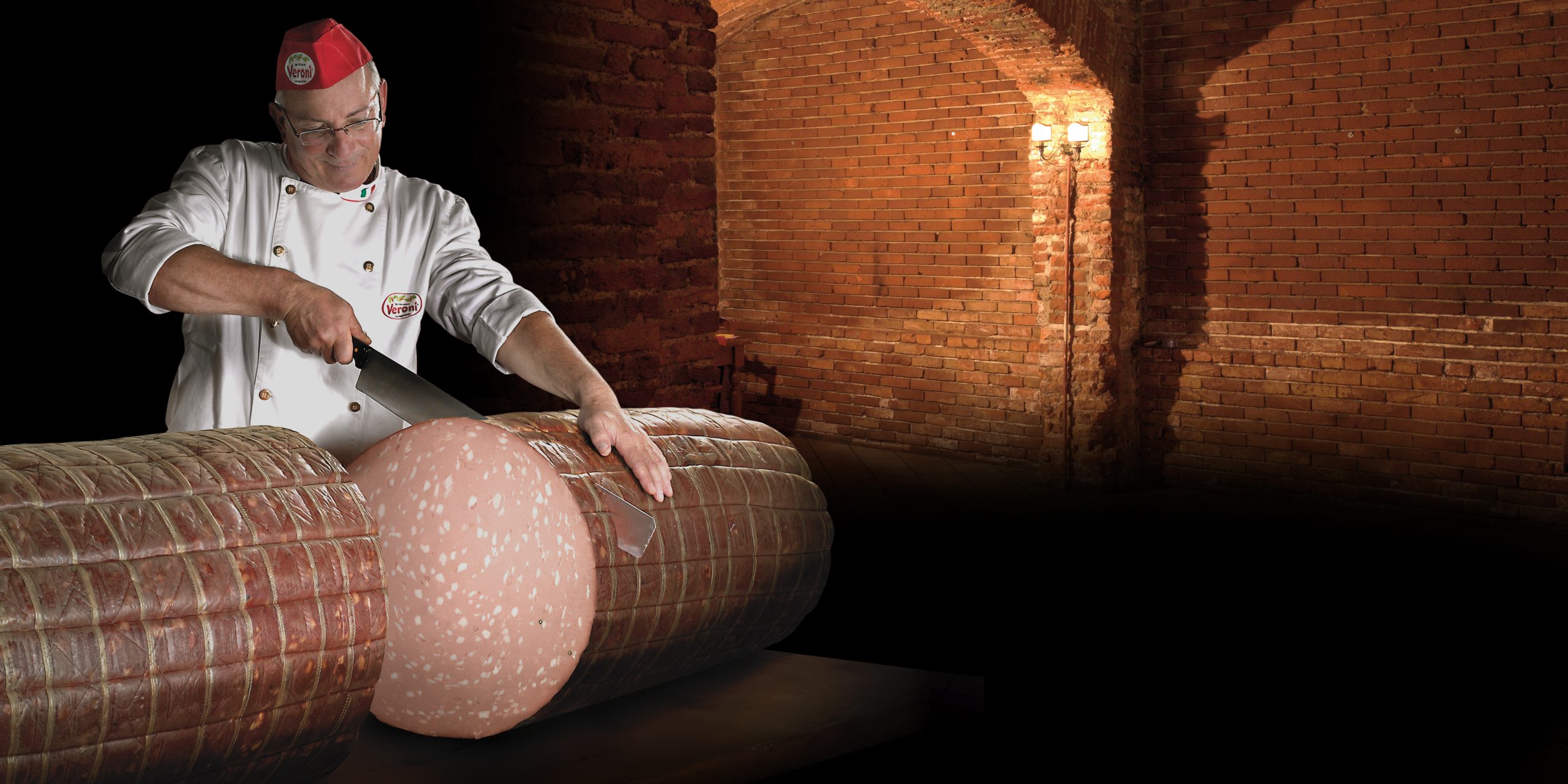 Made in Italy sotto i riflettori: Veroni porta per la prima volta a New York una mortadella da 300 kg Il primo brand italiano di salumi a libero servizio in USA è tra i protagonisti del New York City Wine & Food Festival, il più grande evento enogastronomico della Grande Mela, in agenda dal 13 […]
0 comments